Maike Design creates spaces that delight and provide a lasting sense of place.  Our designs celebrate the nuances of daily rituals and find the subtle beauty in engaging with functional requirements.
Maike Design is a Melbourne based Interior Design practice founded by Mairead Murphy.  We specialise in carefully crafted spaces for living and working across Melbourne, throughout country Victoria and interstate.
We understand that everyone's lives are unique – so our designs reflect that.
In each project we recognise that our client's individual requirements and aspirations are key to creating highly personal and inspiring spaces.  We thrive on providing a creative, thoughtful response to each project context and each client's needs across all aspects of every project.
Our practice values good design, quality construction, craftsmanship, bespoke detailing and honest materiality.
4 Week How To Guide:
Clearly Define your Design Brief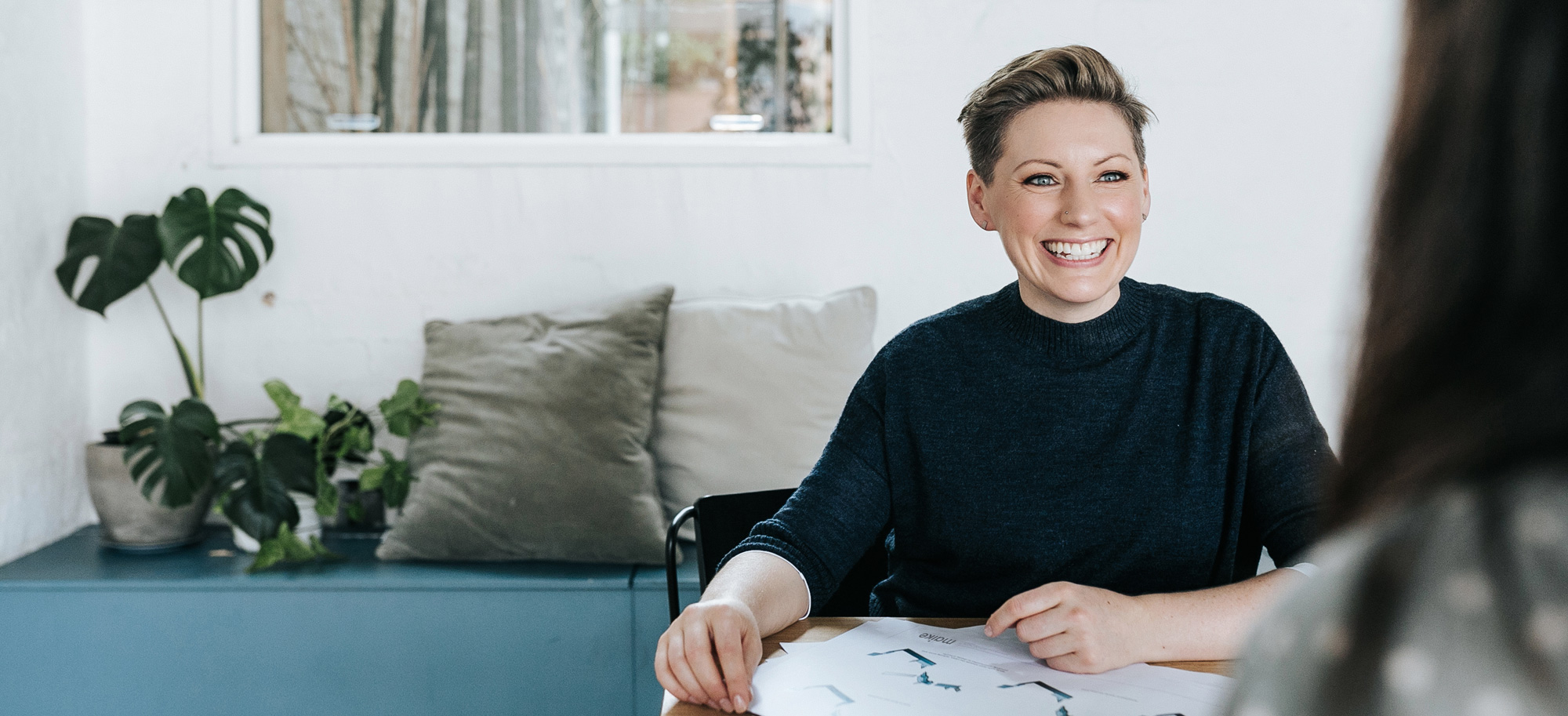 Mairead is the founder of Maike Design, an interior design practice that specialises in carefully crafted spaces for living and working.   With a particular interest in designing homes for all life stages – from young families through to Ageing in Place, Mairead brings functional understanding, compassion and design expertise to all her projects.
Mairead is passionate about the positive contribution of intentional design in day-to-day life and believes that delight in architecture comes from small, considered moments that make every day special.  This belief is at the core of the practice where Mairead hopes to continue to share her experience and love of good design.
Mairead has both an honours qualification in Interior Architecture and a Masters of Architecture.  Prior to starting Maike Design, Mairead worked for a number of leading Melbourne Architectural practices on a wide range of project types and sizes from large scale urban design and institutional projects to boutique retail and residential design commissions.  She has also been involved in design education, mentoring students at RMIT and tutoring design and design history at Monash University.
"Mairead was amazing with our renovation from start to finish - helping us through the process each step of the way, identifying the things we loved and building our own personal style into her amazing designs. ...we knew that she was on top of every piece of the puzzle, with great communication and quickly resolving any issues or tweaks to the design as needed."
"Mairead's personal presence, coupled with her experience and skills in both architecture and interior design were a winning combination for us. She came on board our Prahran renovation project at an integral time, when everything needed to 'come together', but she brought more to the project then we anticipated."
"I'm of the opinion that the feeling of being 'home' will never get old here! Your willingness to engage with everyone including the kids and consideration of Murray the dog has resulted in a home that is functioning like a dream. ...to live in our home is to truly experience the thoughtfulness and purposeful design you've delivered."