Next Door House 2
Residential
House and Garden Top 50 Rooms 2021
The second of two, neighbouring post-war weatherboard houses renovated in Brunswick East.
Like Next Door House 1, this project remains within the original 90 square meter footprint in order to retain the large backyard spaces.  To successfully house a family of four, it relies on an inventive use of space, the introduction of natural light and careful design detailing to create a beautiful family home.
The original house was built in the late 1940's but was finished with many 1920's architectural details.  We took inspiration from these details and the austerity era of the house, using a combination of traditional construction methods and highly crafted details.   While many of the original architectural elements of the two houses are the same, contrasting design details, materials and colours have been used to give each it's individual personality.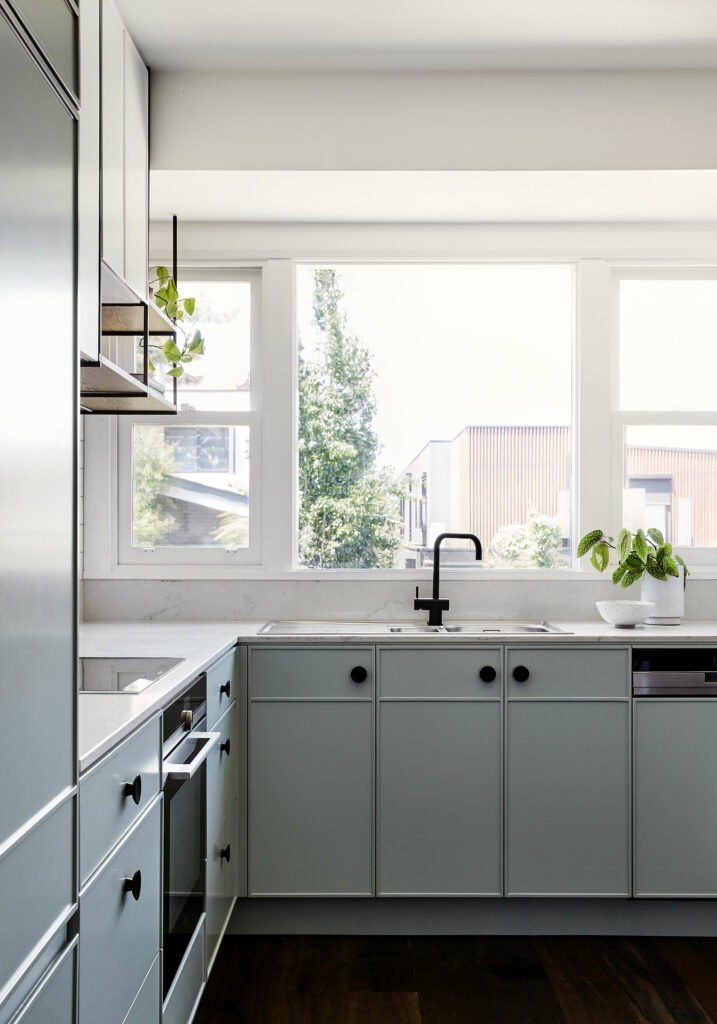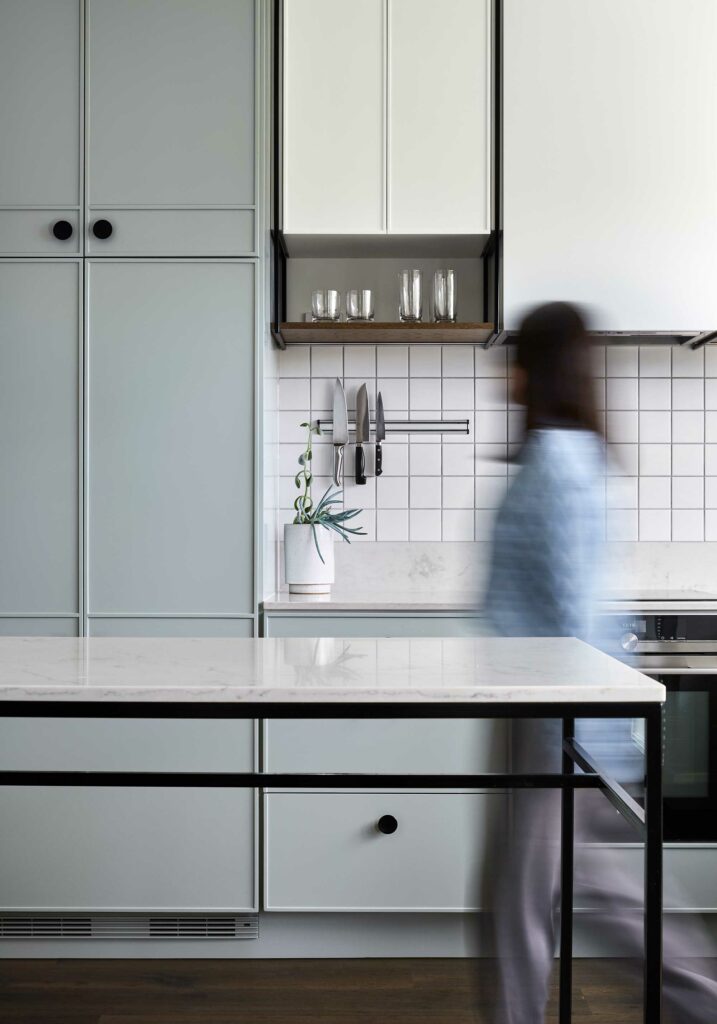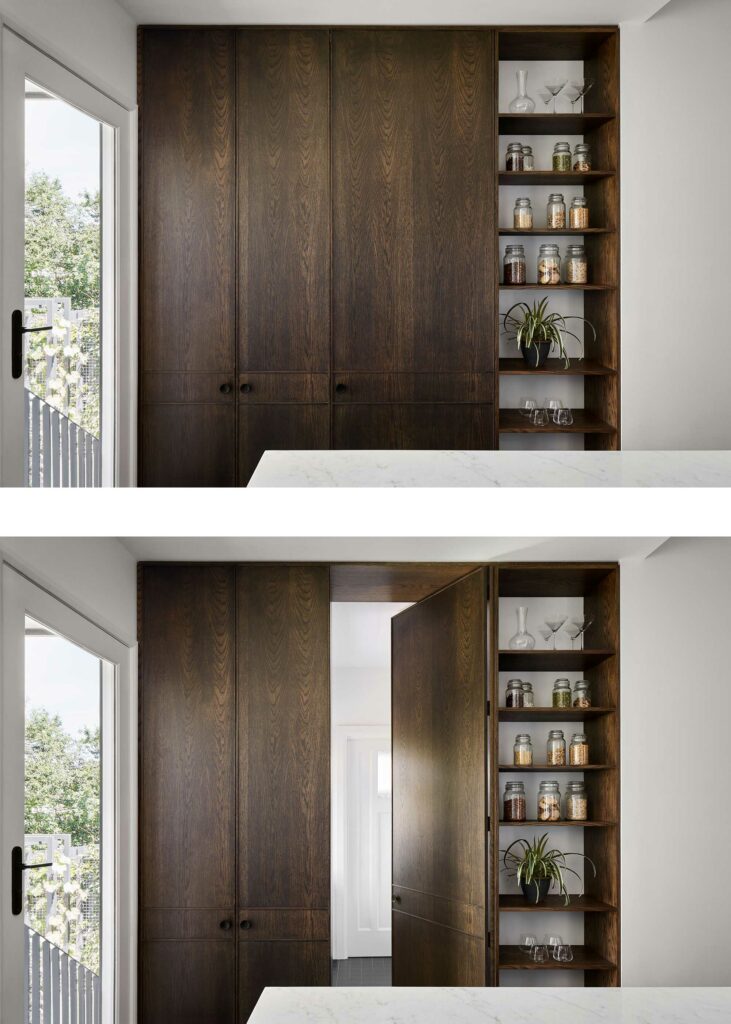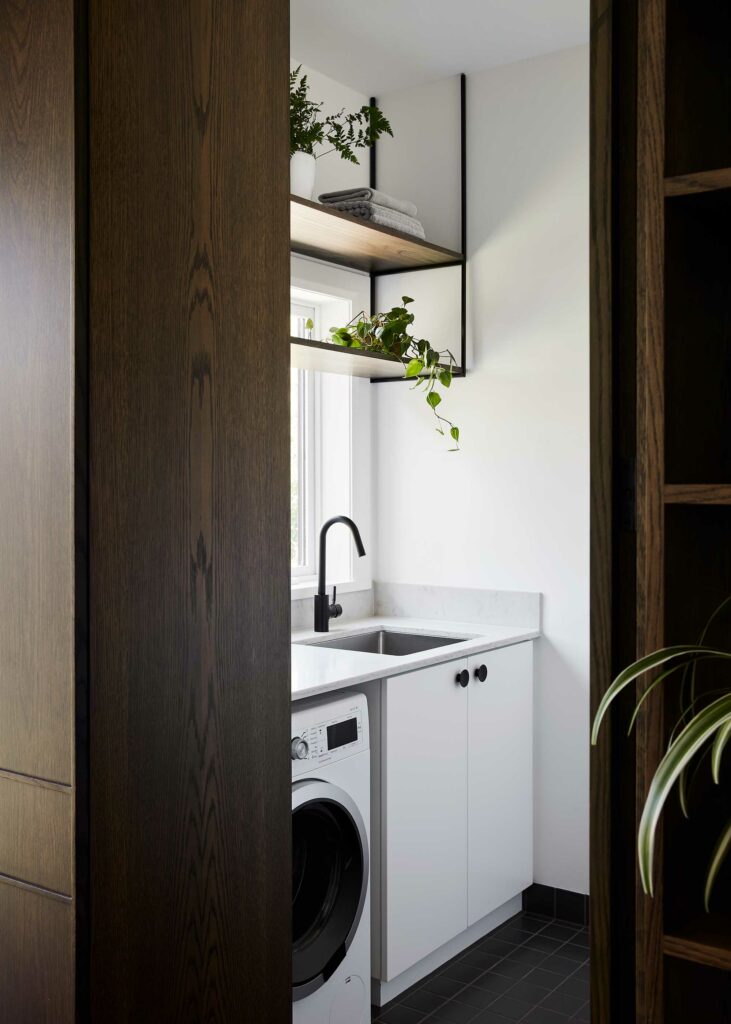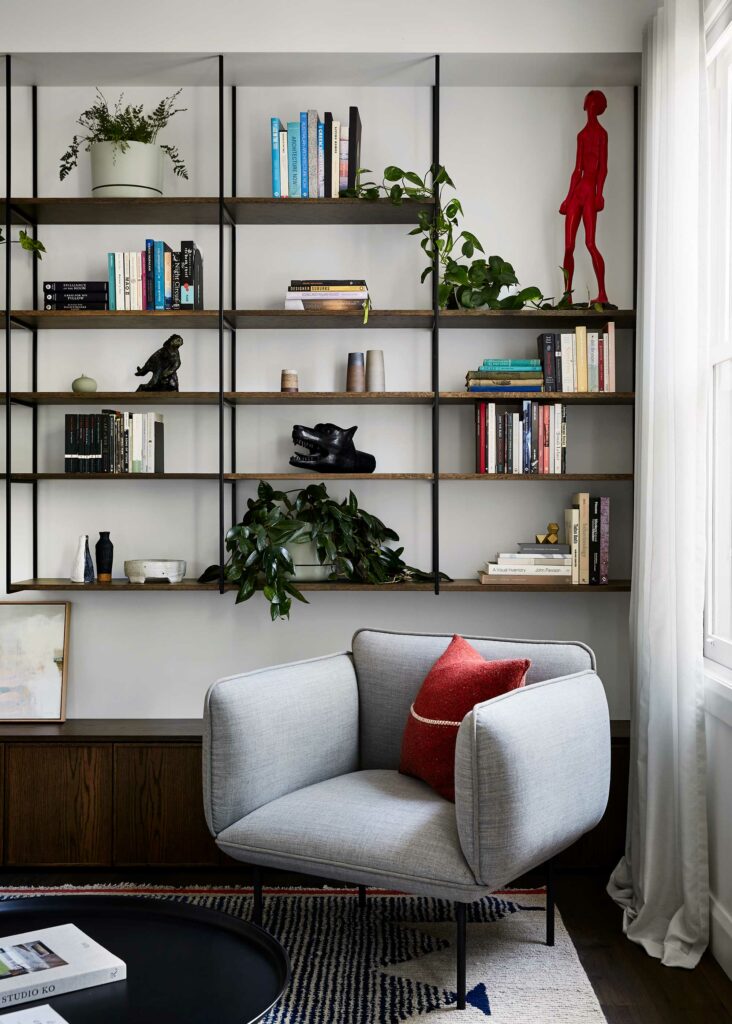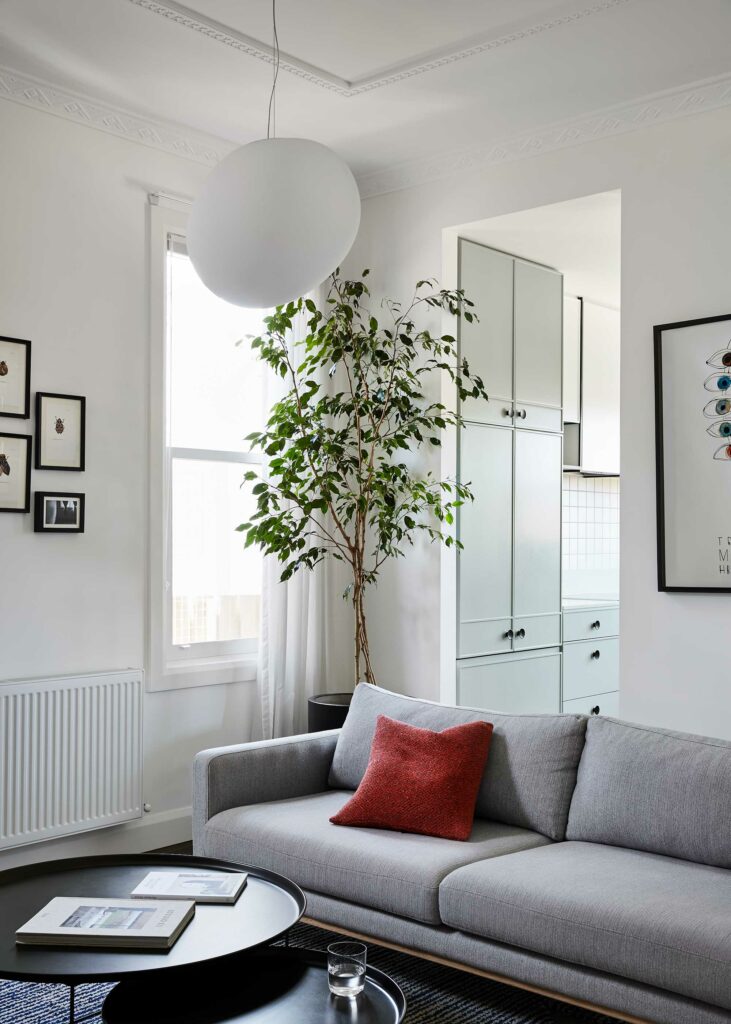 Being on a steep, sloping block, the back of the house sits around 1.4m above ground level, reducing the sense of connection to the outdoor spaces.  We have countered this sense of enclosure by providing large windows in the kitchen and looking beyond the back of the house for the opportunity to engage with the garden.
The main bedroom at the front of the house is at ground level so we used this as one opportunity for an exterior connection.  We designed the front yard as a private courtyard garden.  Double glass doors give direct access to the garden as well as ample natural light and an extended sense of space.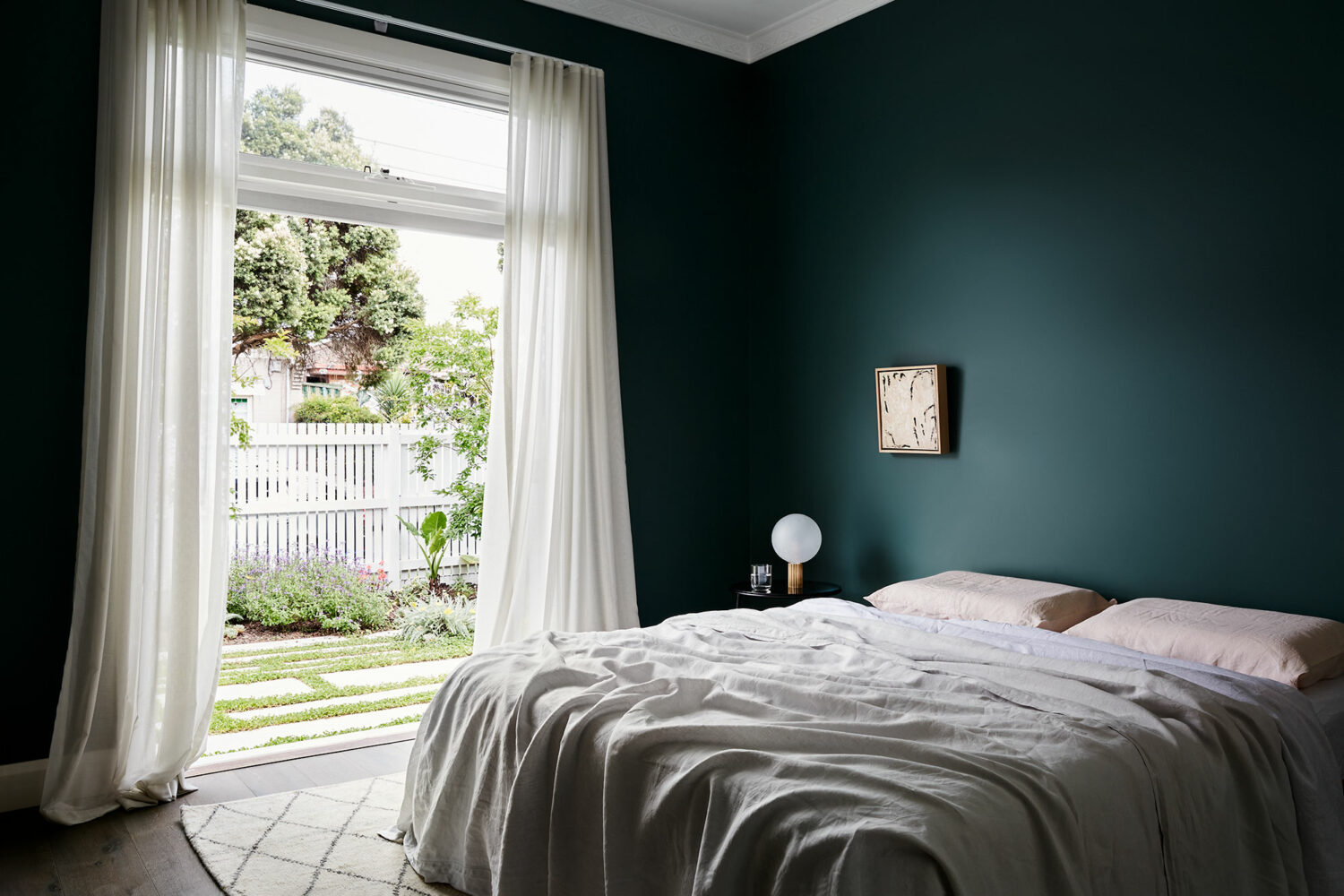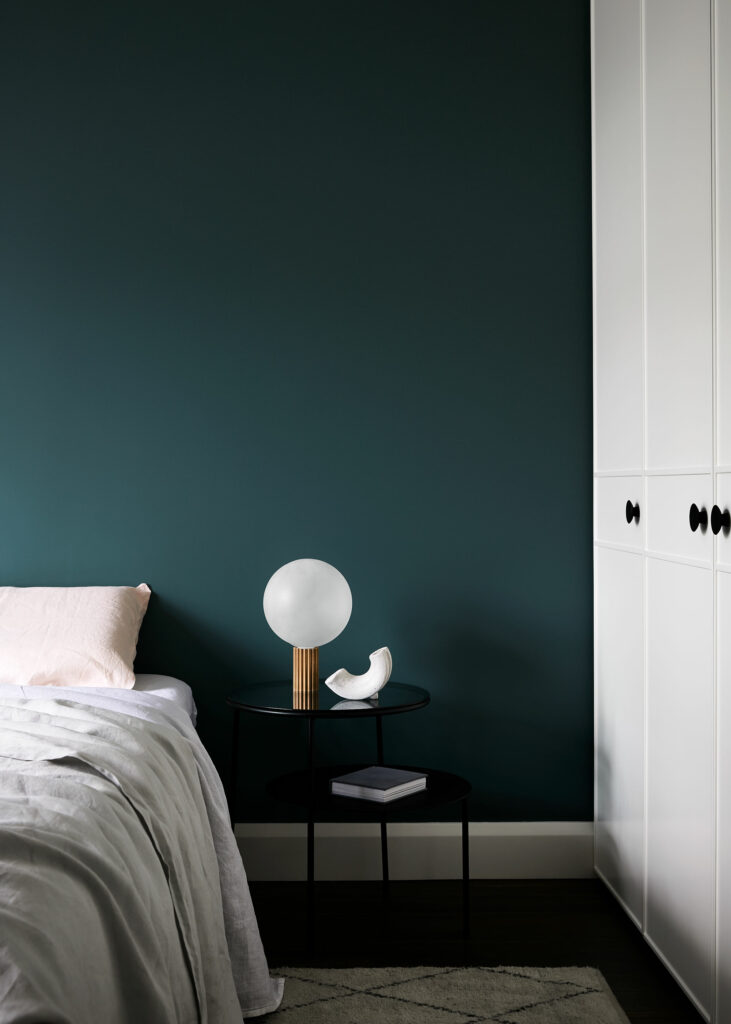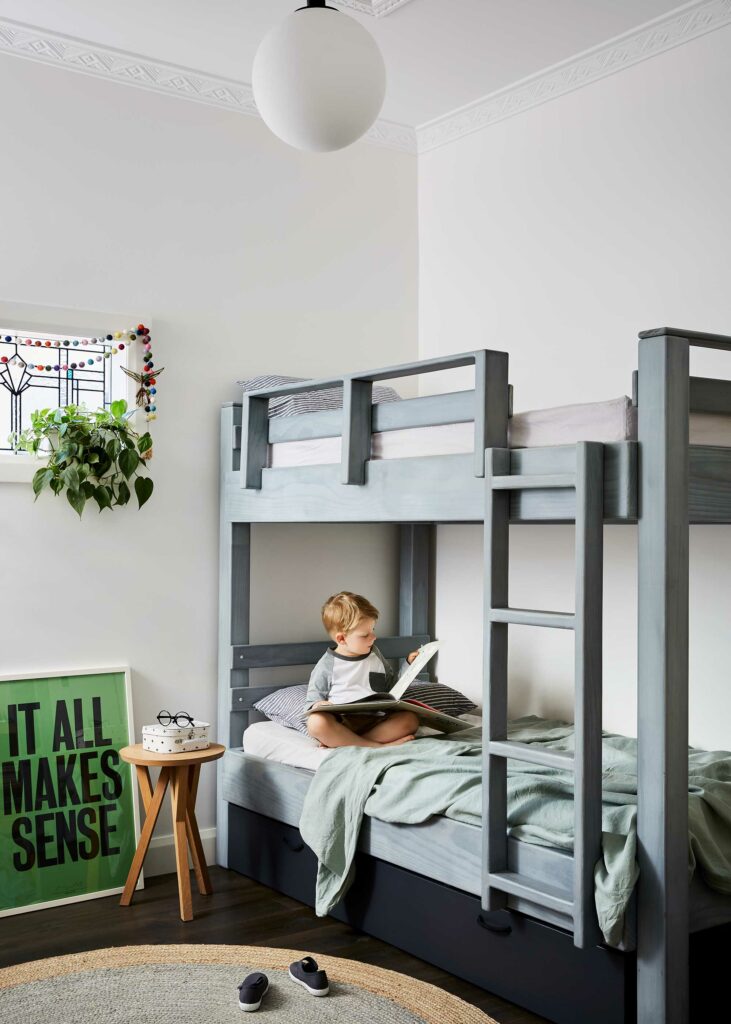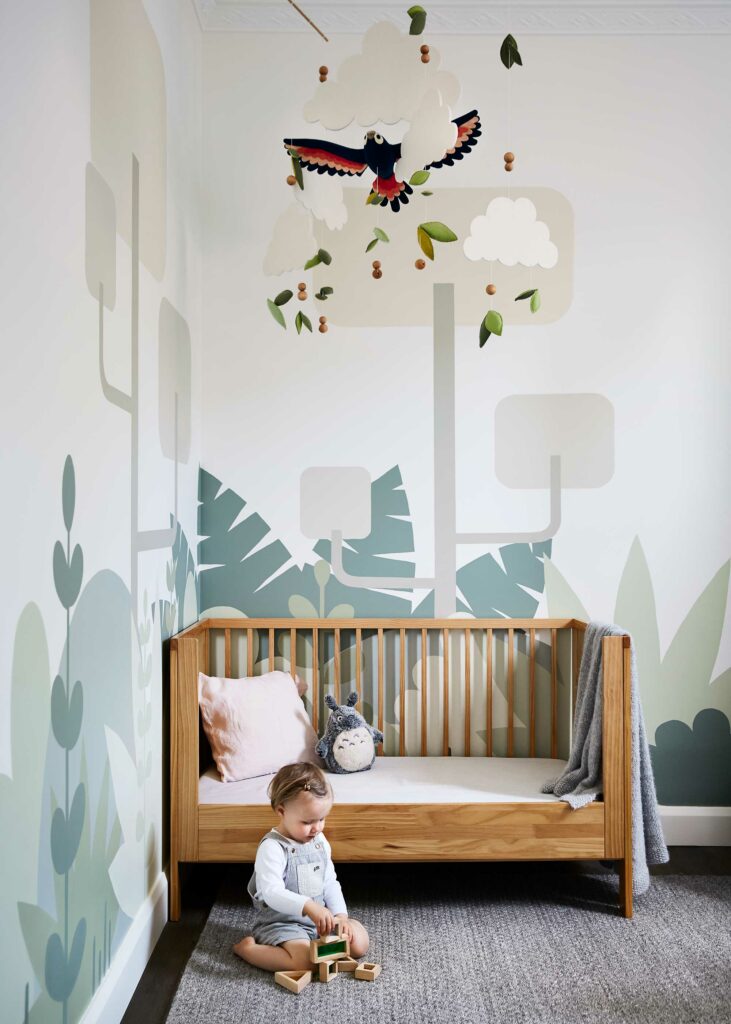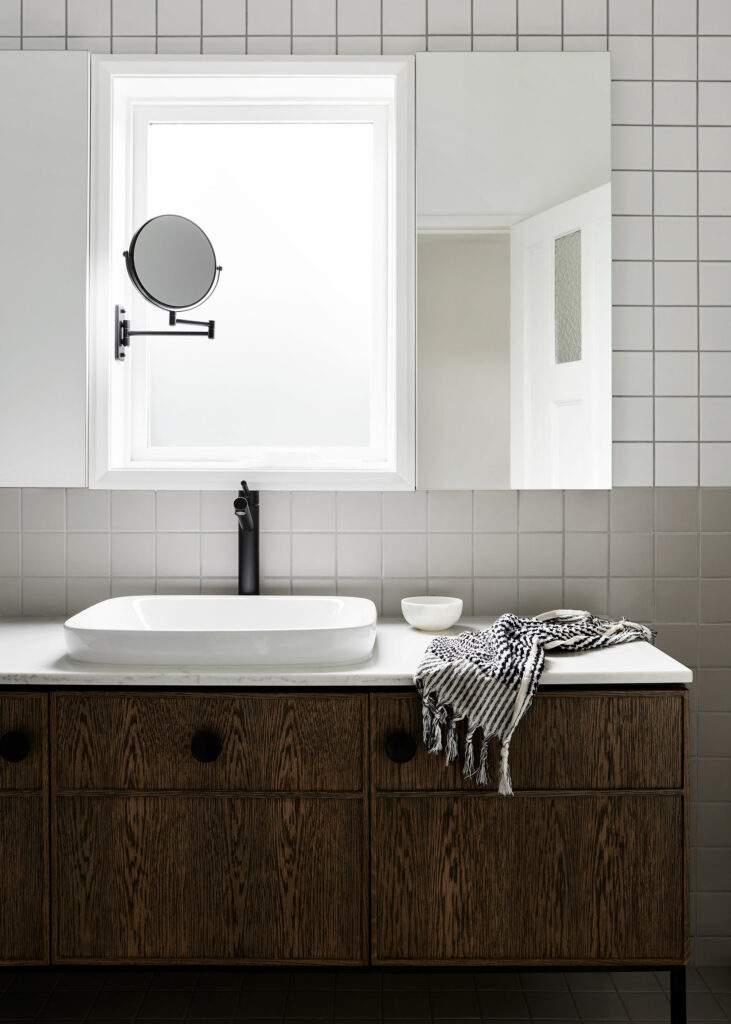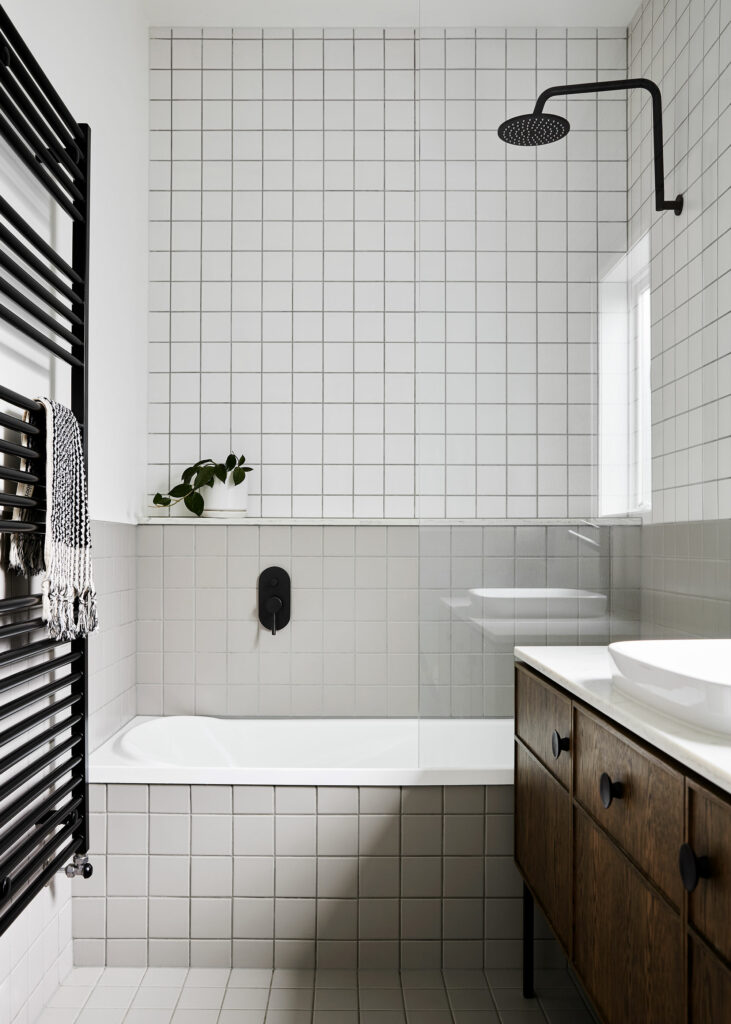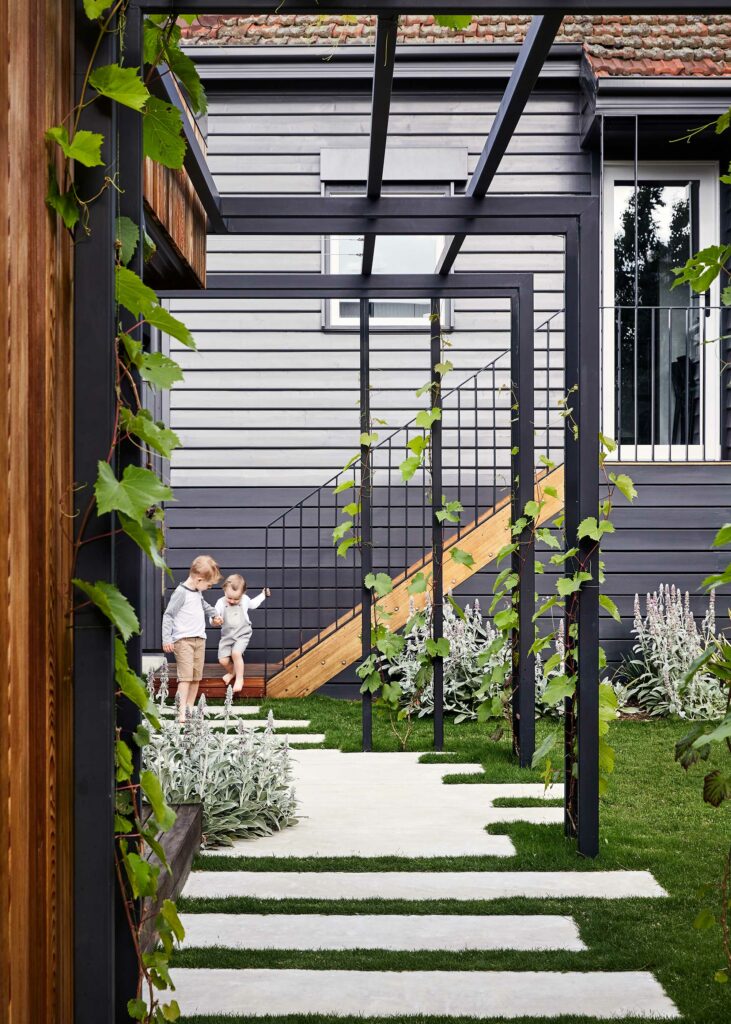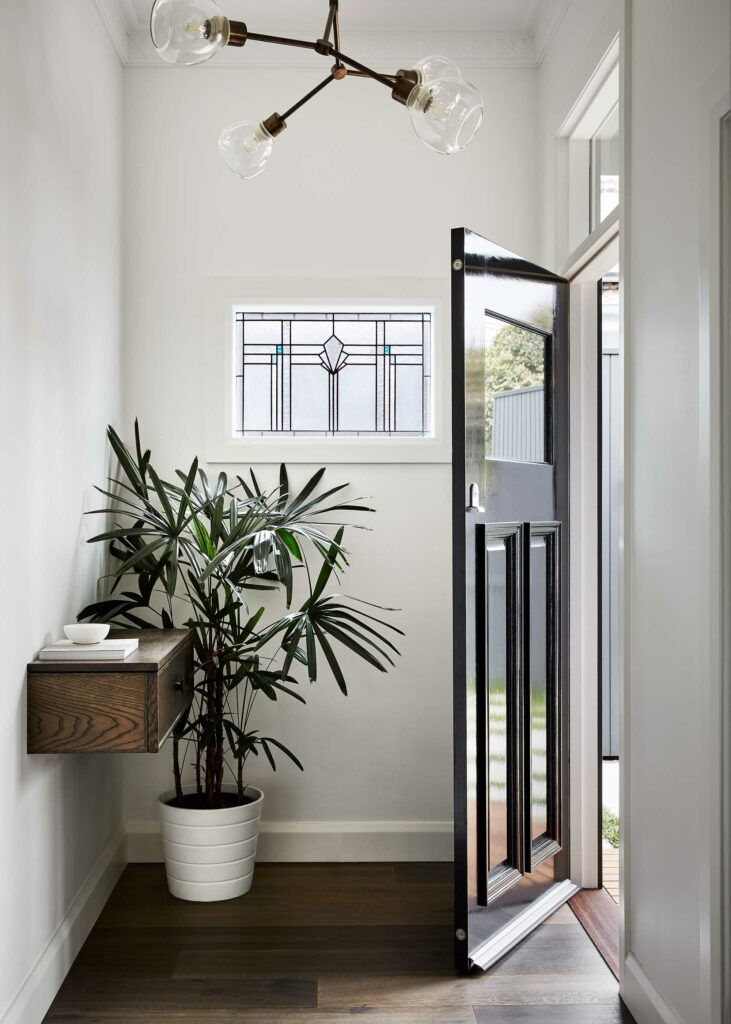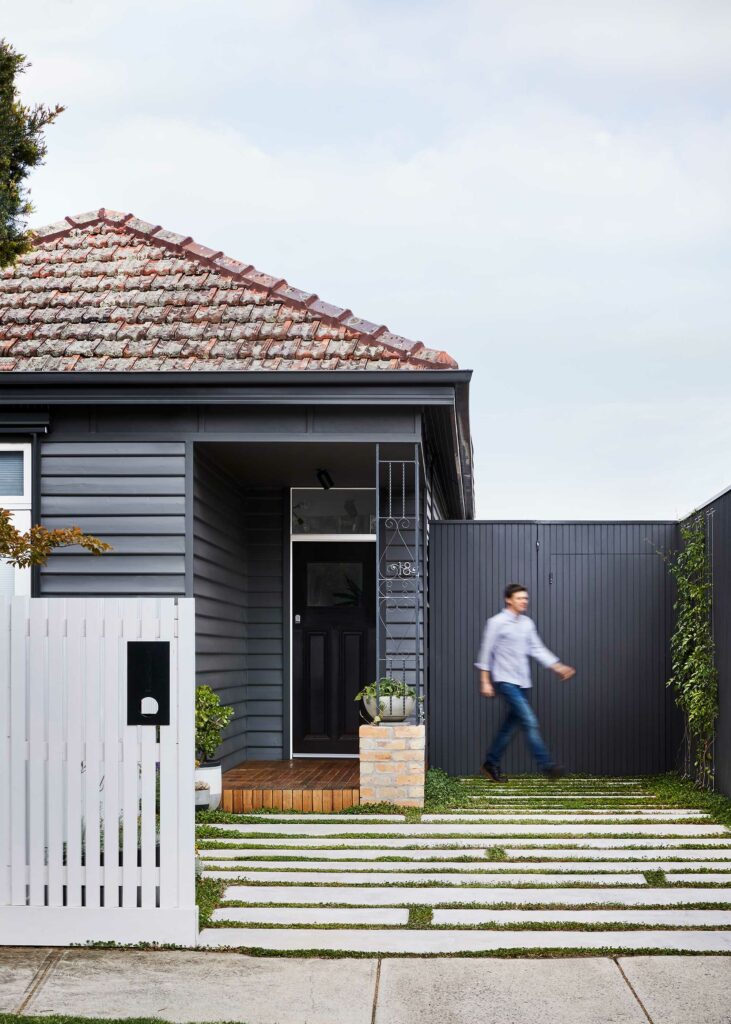 Styling: Beck Simon
Photos: Tess Kelly