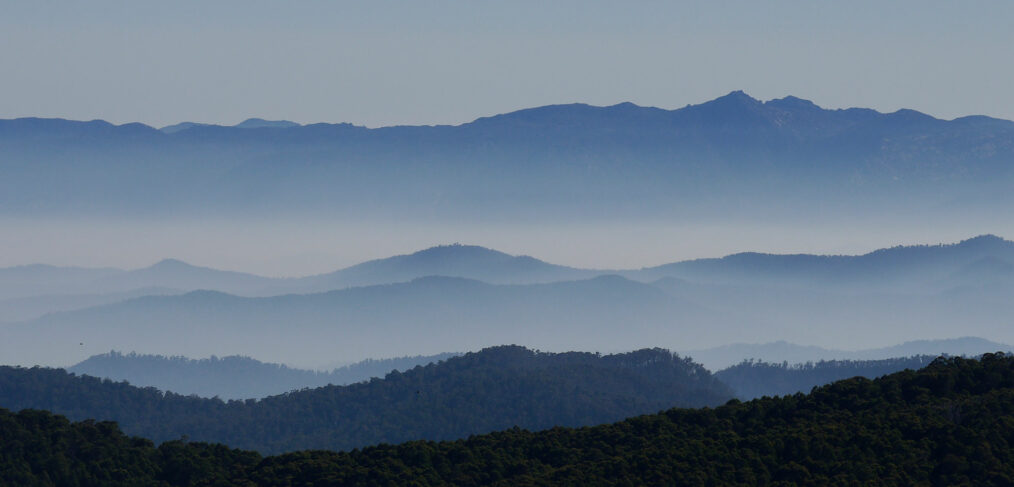 Make things better
We have started 2020 with a heavy heart.
Australia has lost human life, millions of hectares of native bushland, thousands of homes and an estimated one billion animals and birds.  Our communities and delicate ecosystems have gone up in smoke and each day extraordinary fire fighters and volunteers are working to bring things under control.
I was going to keep writing about my process review but this is not business as usual.  In the face of a tragedy of this scale it didn't really seem important.  There is another thought that has been growing during my review and setup that I wanted to share: how do we make a lasting difference to the world?
When I was little, I had a book called Miss Rumphius.  It is a story about a girl who was captivated by her grandfather's stories.  He told her that as well as having adventures she had to do something to make the world more beautiful.  She grew up, went on adventures all over the world and when she grew old she lived by the sea.  Remembering that she hadn't done what she promised her grandfather, she tried to figure out what to do, but she thought that the world was already quite beautiful.  Eventually after a patch of lupins brought her joy, she decided she would plant lupin seeds across the country.  Every year the flowers bloomed and turned countryside into a colourful sea of flowers for everyone to enjoy.
I think lupins might be a weed so the story kind of comes apart but the sentiment of having a responsibility to leave things better than you found them, however you are able, has stuck with me.  It is one of the reasons I am drawn to design and the built environment.  As a bunch of people, I love how thoughtful designers and Architects are.  I believe that well considered design has the capability to create change.  It can improve quality of life on an individual level and create social shifts and greater efficiency on a larger scale.
I have been feeling it particularly since having children – I think it made me look more closely at the world beyond my own lifespan and like many people, I have felt the larger, growing shift towards the realisation that things aren't just going to work themselves out and the people that we have in the past entrusted to make high level change, are not.  The tragic events of this summer have shown the magnitude of what we are facing.
After having Flynn, our oldest, we realised that the plastic we put in the recycle bin wasn't being recycled so did everything we could to eradicate disposable plastic from our lifestyle.  We then looked closely at where all our money was going.  We changed our bank accounts and homeloan to a more ethical bank, shifted superannuation accounts and changed (and drastically reduced) how we shopped.
When Kira was born I felt acutely how small our changes were in the scheme of things.  I couldn't read the news, talk about social issues, politics or the environment without feeling helpless, upset and angry.  Eventually I made a decision – one thing I absolutely wanted for my children was for them to feel hopeful and know that they could always make a difference.
How was I going to teach them this if I was completely overwhelmed?
'I cannot do all the good that the world needs. But the world needs all the good that I can do.'
Jana Stanfield
The response to the bushfires has highlighted how beautiful, supportive and generous people can be.  I hope that this momentum can be maintained to be the catalyst for real awareness and lasting change in environmental policy and planning.
As well as the immediate bushfire response, there are other wonderful examples of people working to create large positive scale change across a range of fields.  A few that I've found particularly inventive and inspiring are:
The Nightingale group have shifted the landscape of residential developments and proved that there is a better approach to inner city housing provisions than what has been provided by the previous developer-driven model.
A non-profit called Career-Tracker provide a professional network and support system for indigenous young adults through education and career opportunities that would likely not be available to them otherwise.
Photographer Jeremy Cowart and Michael Moore are putting together the Purpose Hotel where every aspect of your stay is linked to a cause or a need.  All the items within the hotel are sourced from humanitarian foundations or to support local creative industries.
Architects Assist is a platform for Architects and Building Designers to provide pro bono services to people who are affected by disasters to assist in the rebuilding of their homes and lives.
Over the last year or so I have been discussing this with other designers and colleagues and have found that I'm not the only one feeling like this.  But beyond donating some money, how do you get started?  As an individual, how do I find the time, traction and influence to create something bigger than just a single person?
I have plans that will be implemented as Maike Design grows.  I am working to provide a workplace that provides flexibility for the requirements of family equally to both partners.  I want to look at sharing with my team the decision of where a portion of our profits will go in order to contribute to social and environmental causes.  I want to provide an environment that supports and encourages ongoing education and development opportunities including engaging with community agendas.
These plans are all in-house and feel too small.  But I've got to start somewhere.
I don't have an answer, just a lot of questions.
I'd love to hear your thoughts and ideas you are implementing to make a positive change.
In the meantime I encourage you to join me in supporting the organisations who are providing critical support to the victims of this disaster.  Every little bit helps.
Red Cross disaster relief fund
Or get some ideas of changes you can make from Instagram account be_an_unfucker