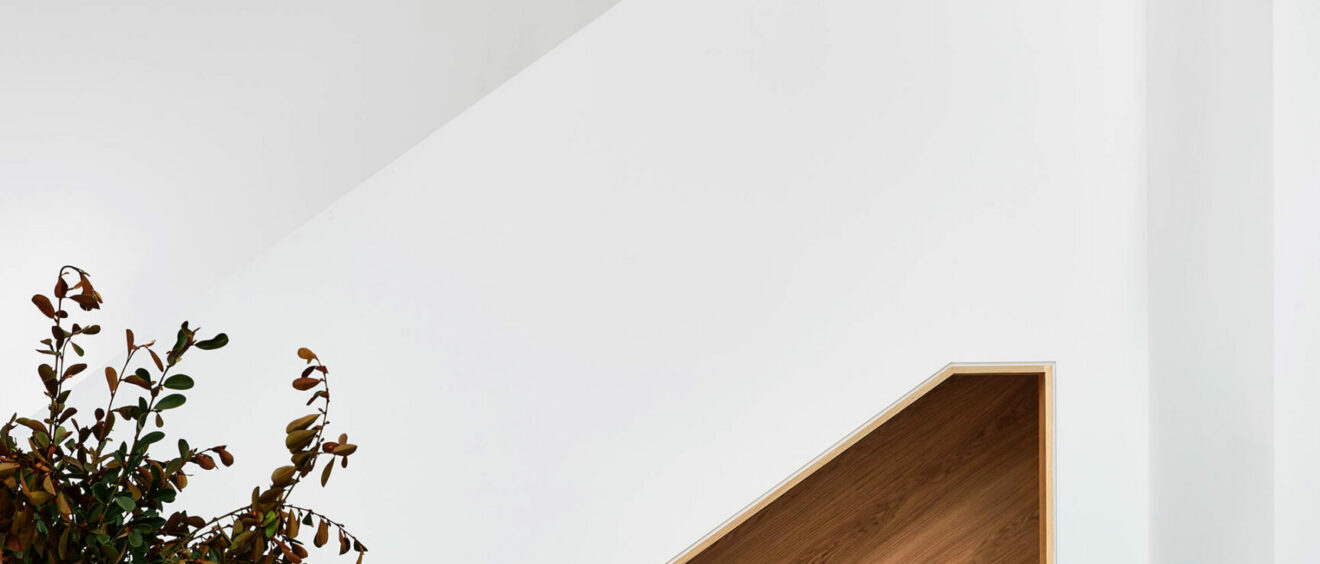 Little Big House is the result of a collaboration with a wonderful client and creative team.  The result is a welcoming and playful home, designed to suit both the big people and the little people in the family.
The architecture is broken up into a series of interlocking blocks, stepping down the hillside and each accommodating a different function.  We used variations in colour and texture to further define these zones, creating contrast between the busy shared areas and the quiet, relaxed private spaces.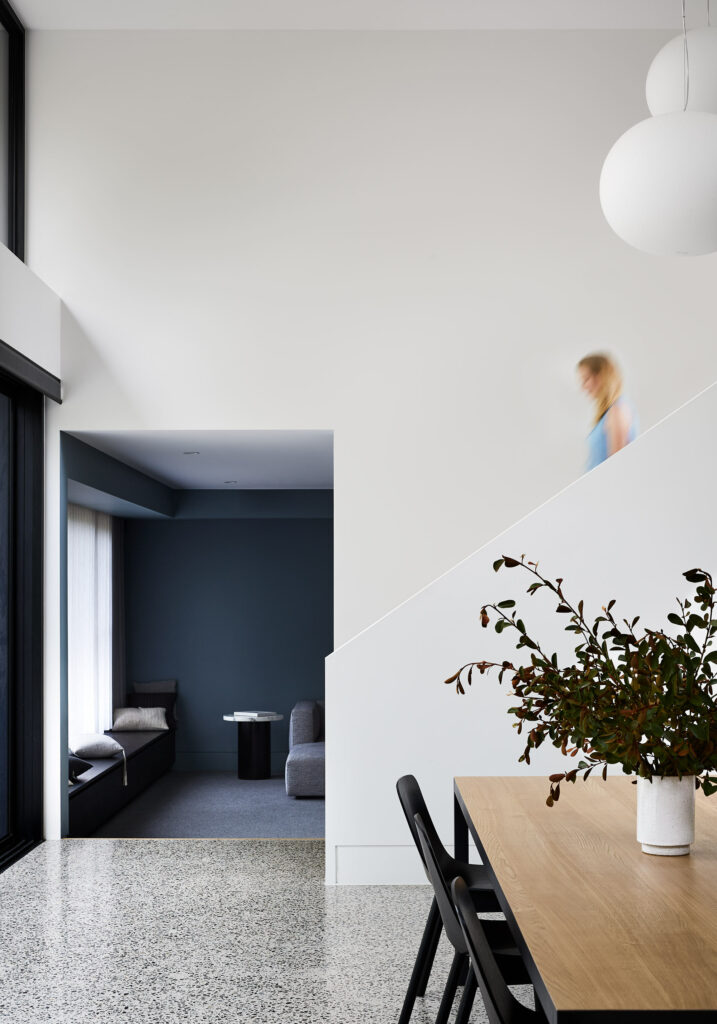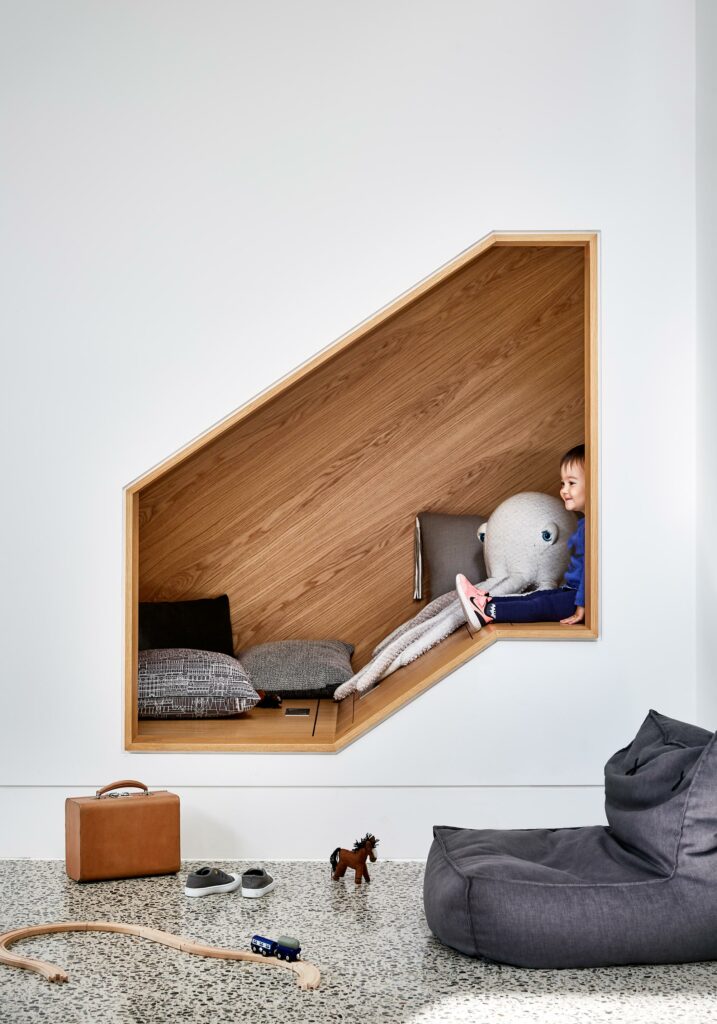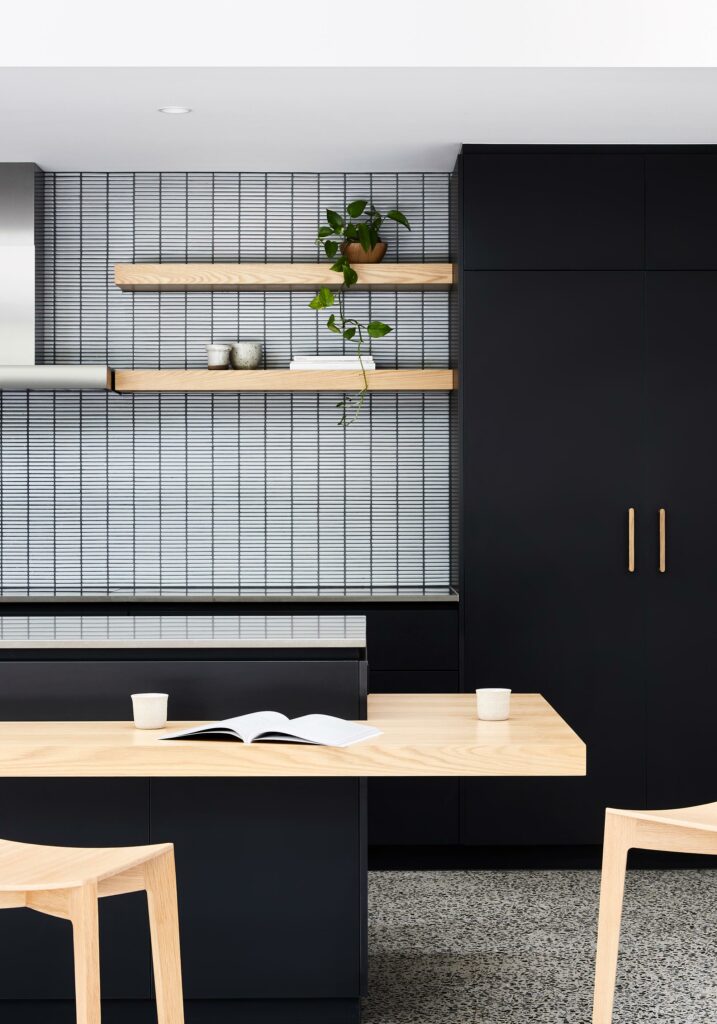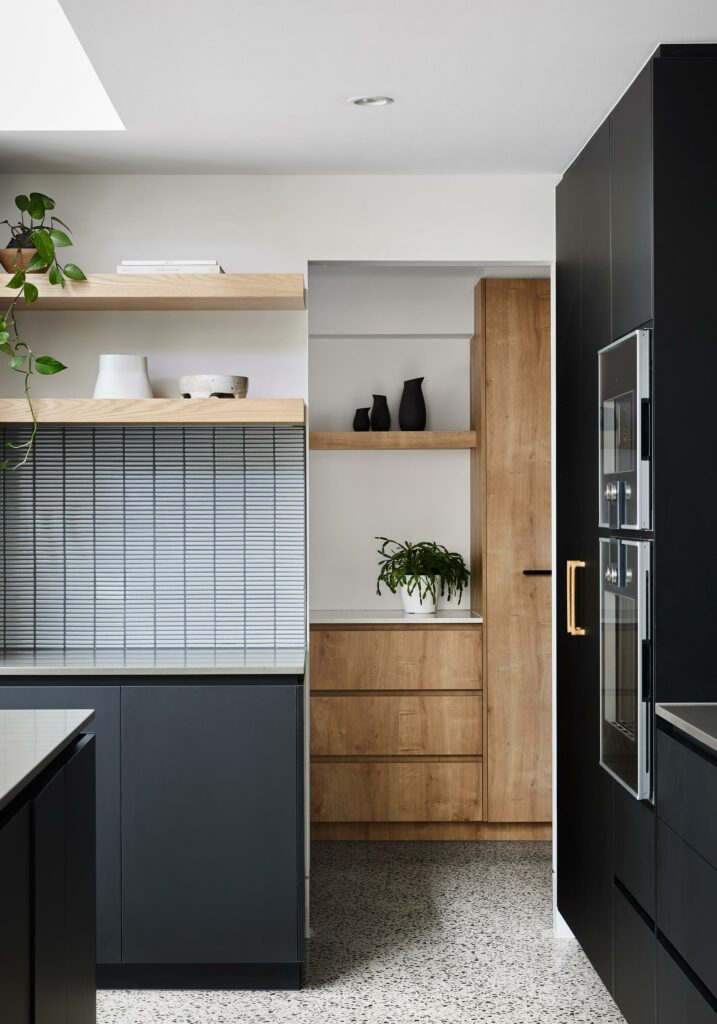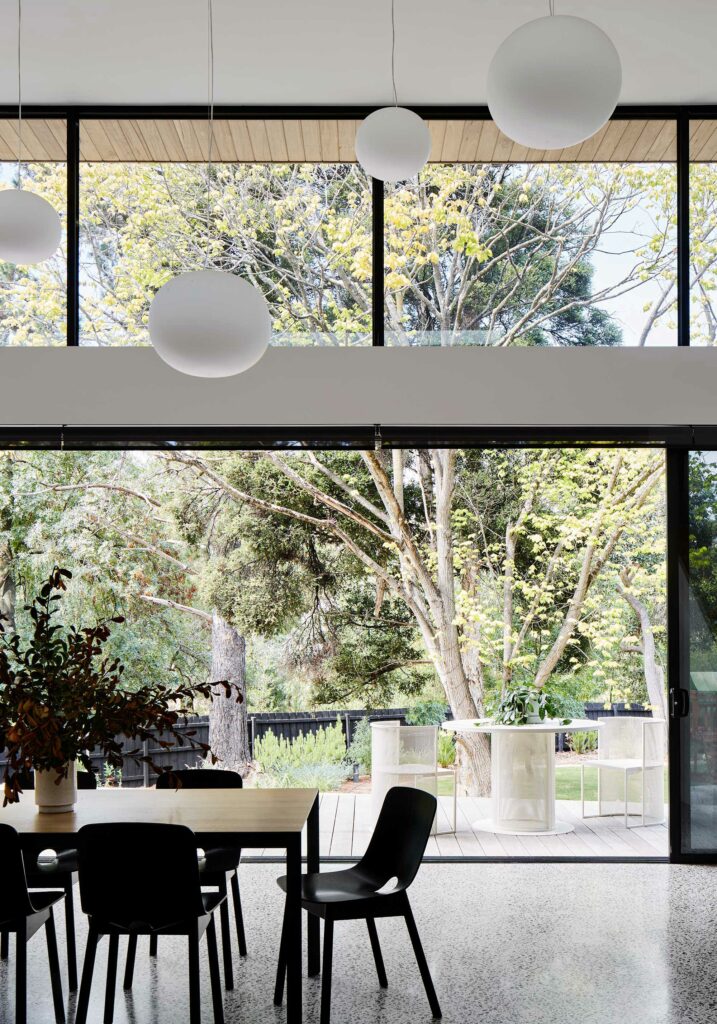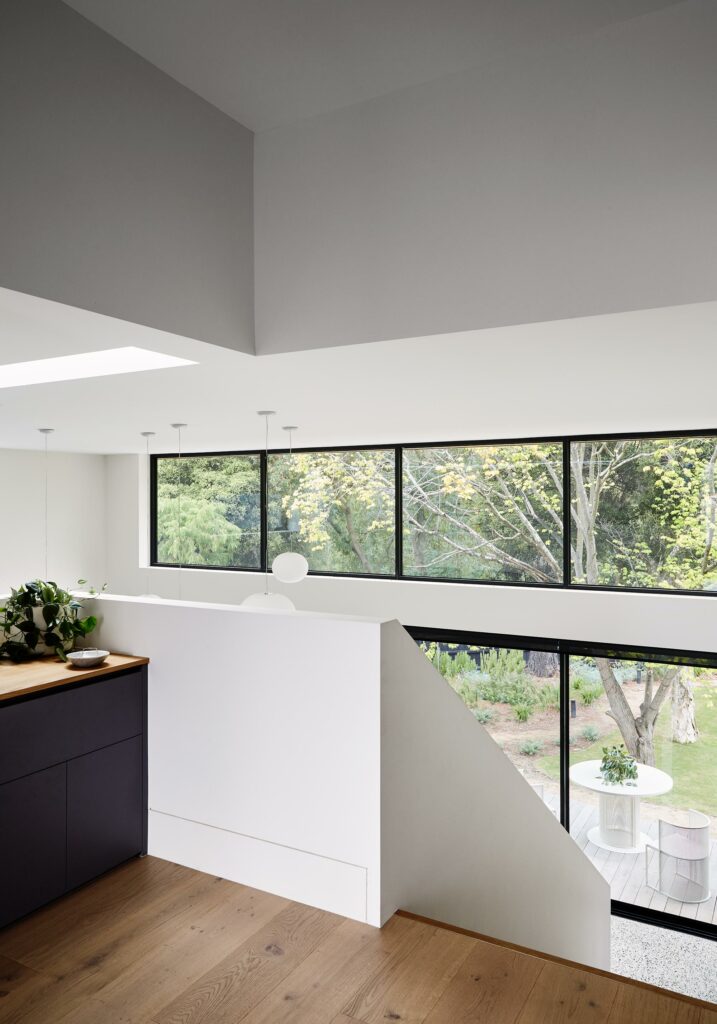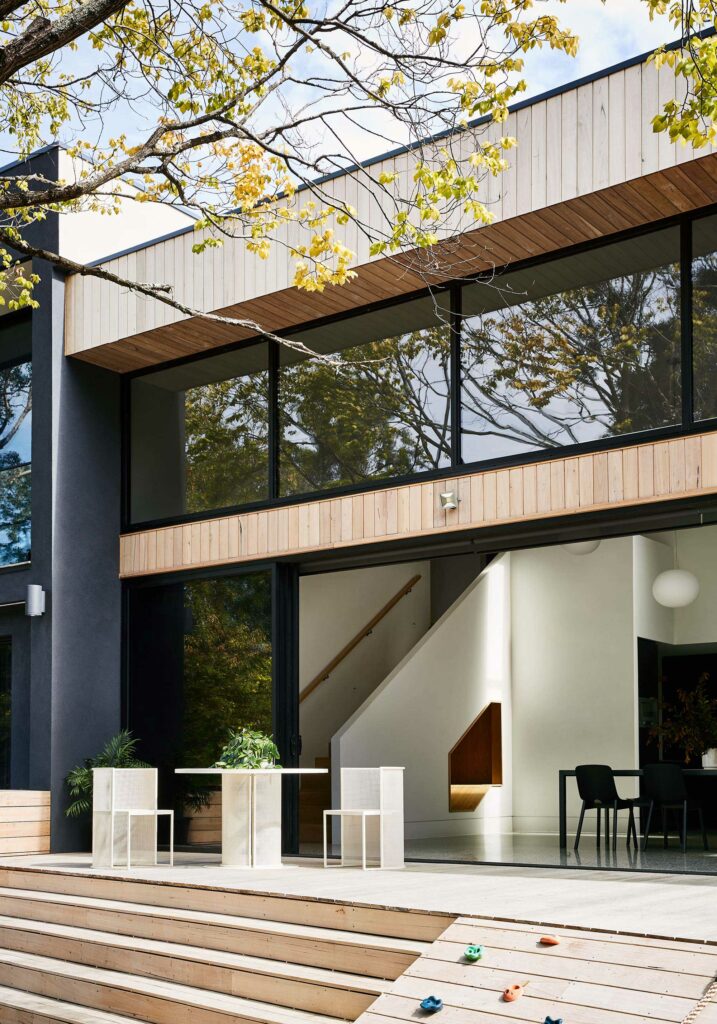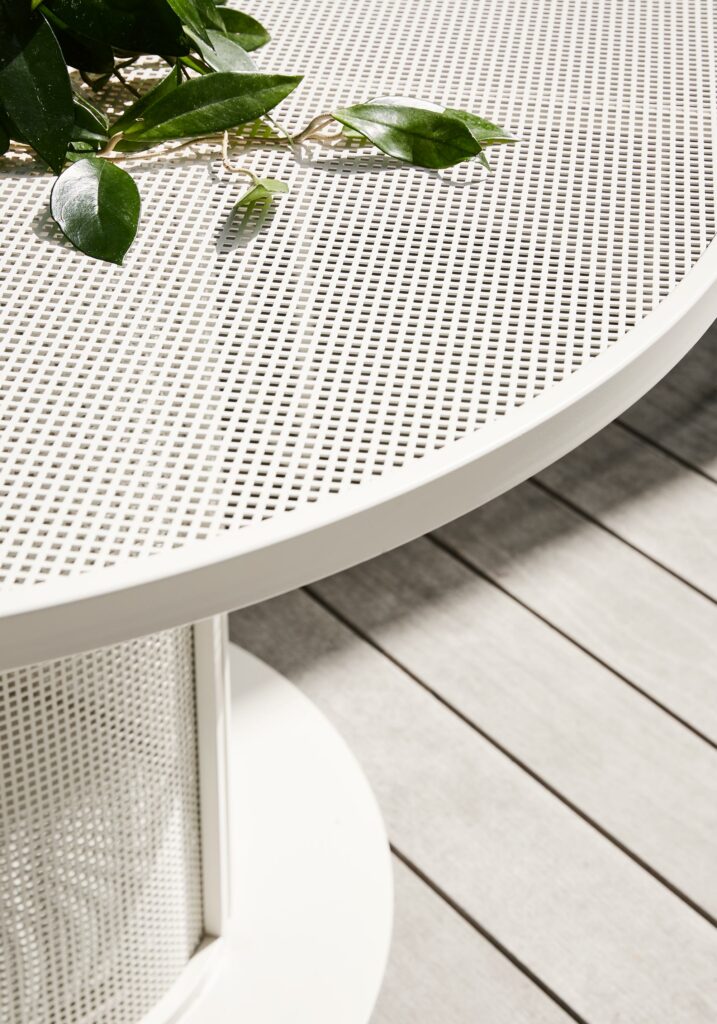 The main dining room and kitchen is a large, double height space.  It is flooded with natural light and has an impressive view of the back yard and parkland beyond.  The sense of volume and connection with the garden is further accentuated with large sliding doors opening onto the deck.  The scale of this space is contrasted by a timber play nook under the stairs, including integrated hatches for toy storage.
Sitting comfortably with the bigger scale of the house, the family lounge and master suite are smaller and more intimate.  They use a material palette of deep blues, grey and dark timber to soften the architecture and contain and frame the beautiful leafy views.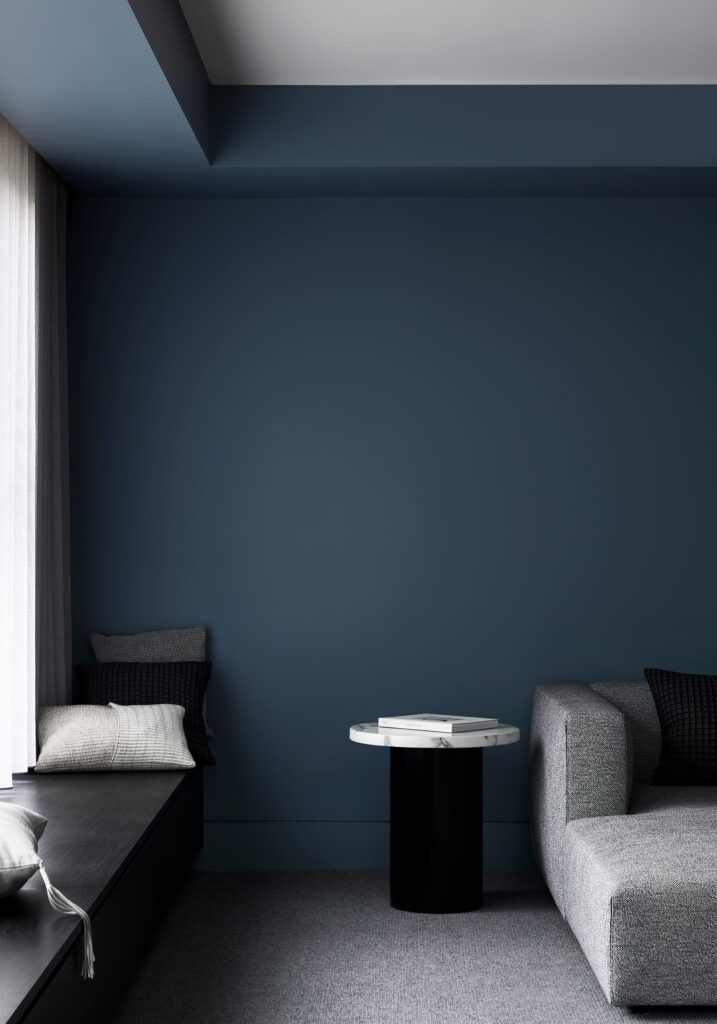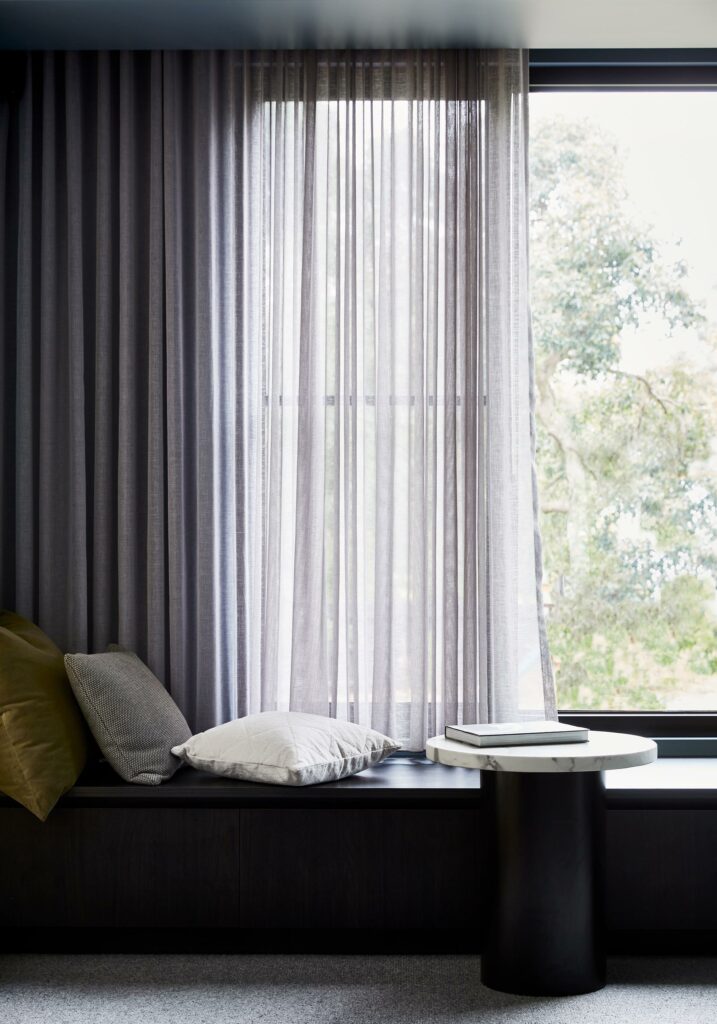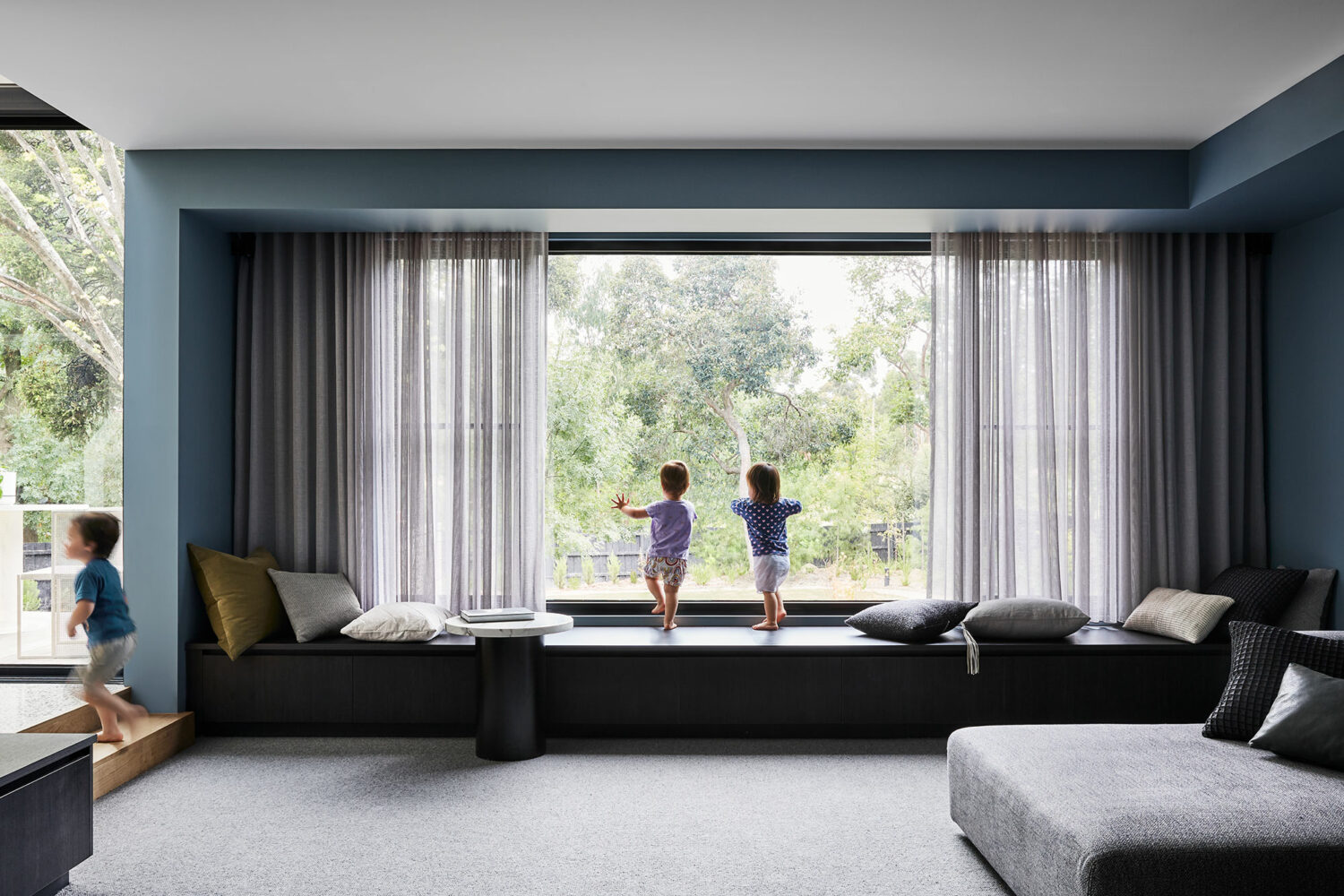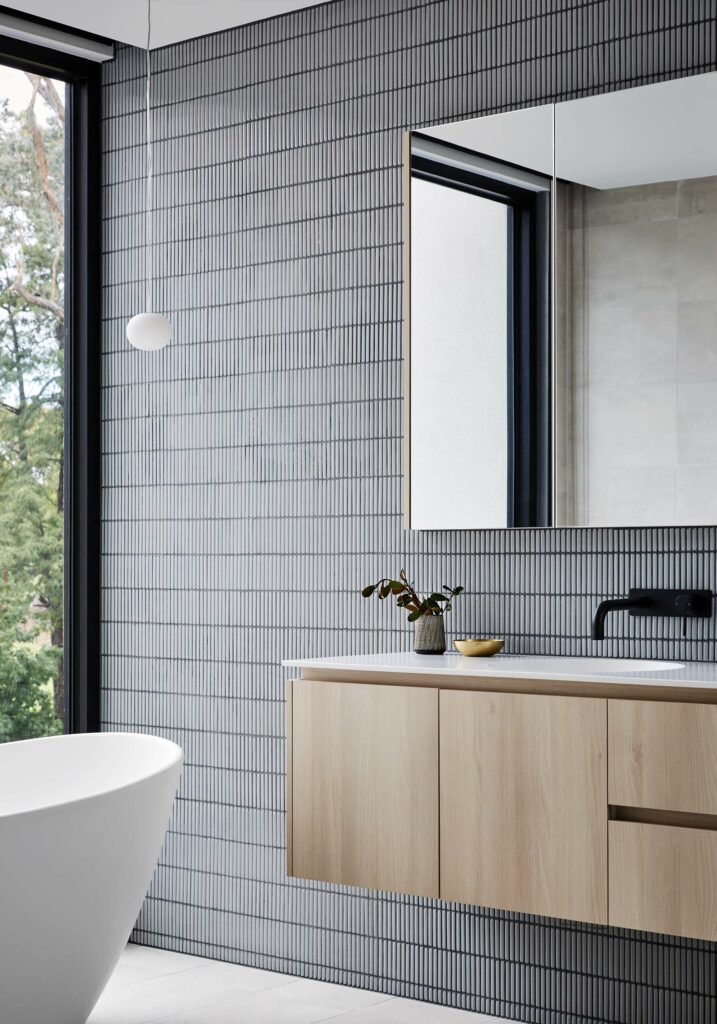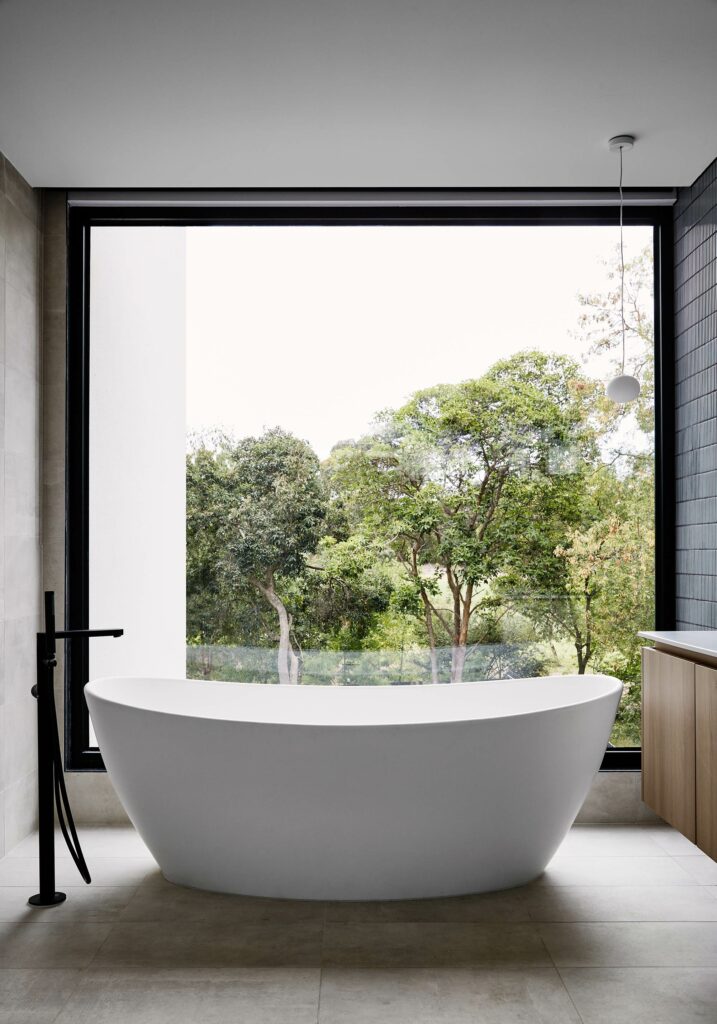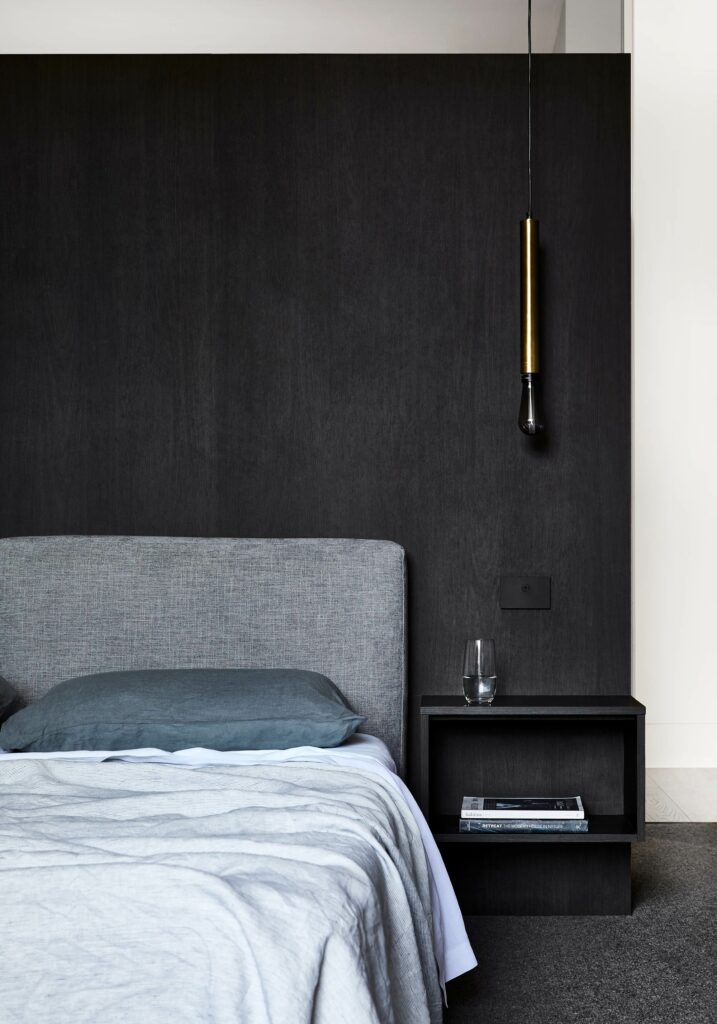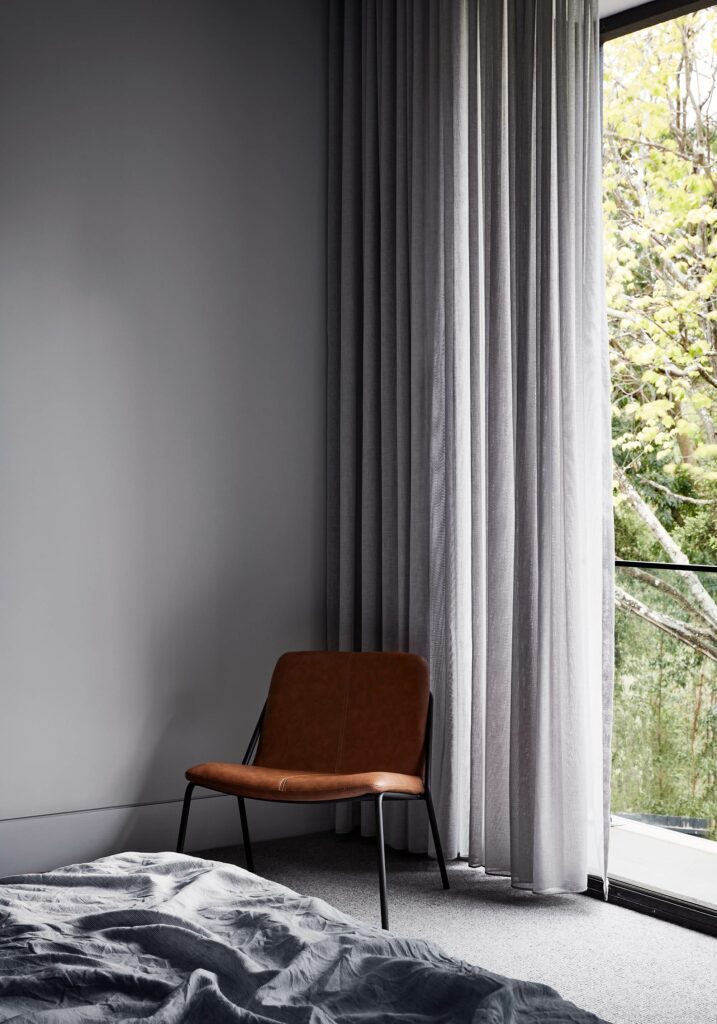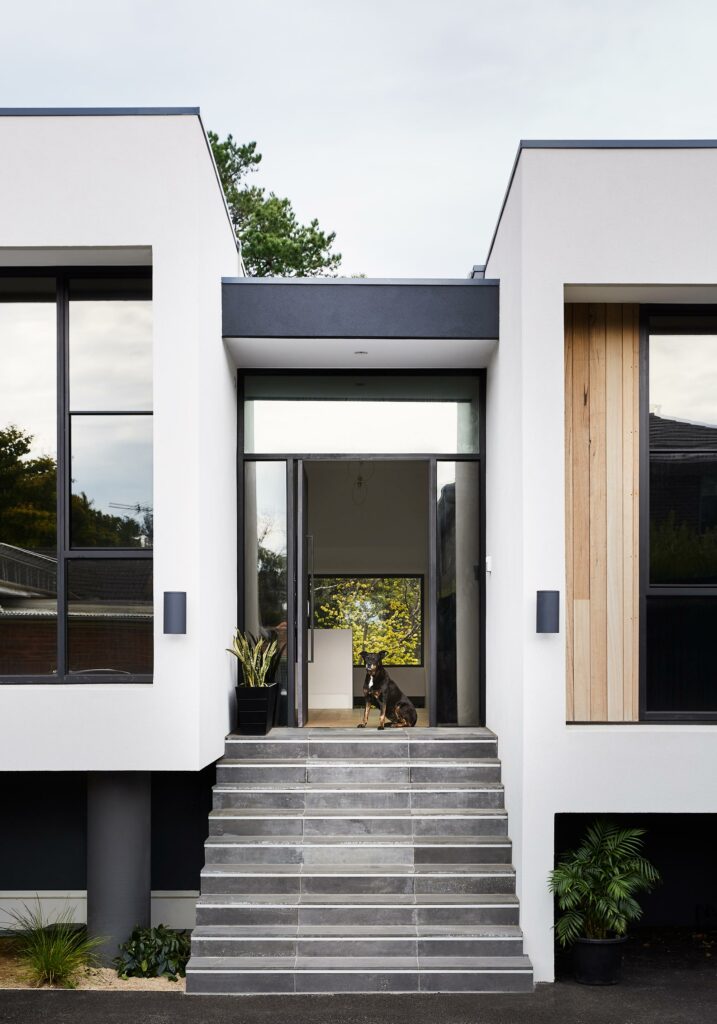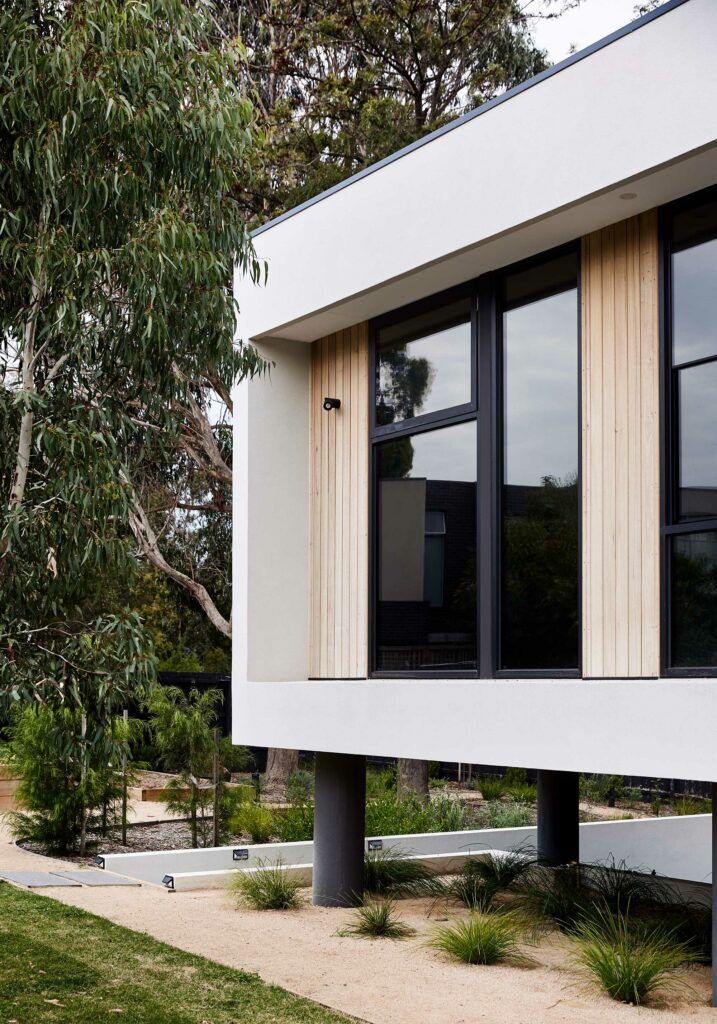 Architectural Concepts: Sarah May
Architectural Drafting: Jeff Hilt
Builder: Grandway Homes
Styling: Beck Simon
Photos: Tess Kelly